Step by Step Under 0.5 Goals Strategy Creation Guide
This guide is for people who want to create a strategy for Under 0.5 Goals on Betfair.
I will take you step by step through the process and hopefully give you ideas on how to start creating one.
Lets go!
1. Once you've logged in, just click on 'football stats' and that will take you straight to the statistics software. 
2. Then click the 'filter' button in the right hand corner, This is where you create your strategy.

3. Then select 'overall' and then 'percentage'
4. And for this example, we're going to use 'FT 0-0' (full-time nil-nil).
5. Then select operator 'greater than equal to' and for this example we will use 20% so then type '20' into the box.
Then click 'Add'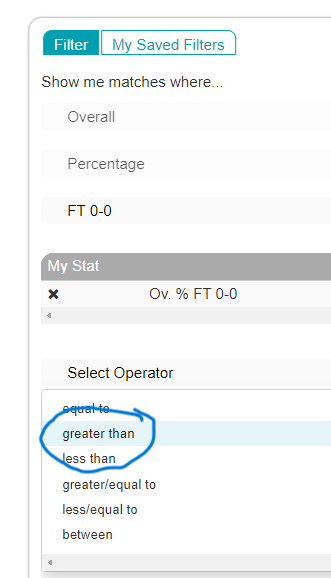 So now we have a filter that tells us it's going to show us games where in the last 10 matches they've had at least 20% nil nil, which is quite a high rate to have nil, nil nil nils are quite rare in football, should call this under 0.5 goals.
6. Now scroll down and 'type the name you want' for the strategy in the box. Then click 'Save'.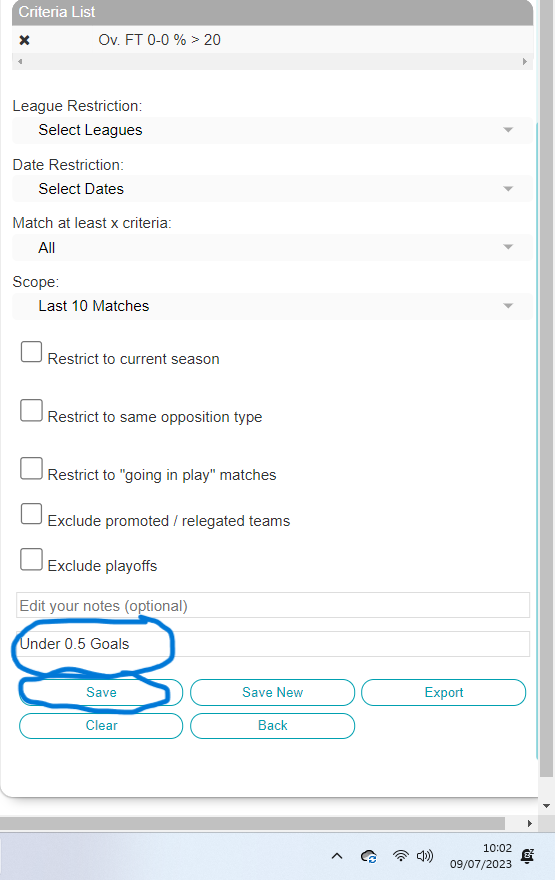 7. Now you will see the upcoming selections listed!
8. You are done, that's it! A very simple under 0.5 goals filter created in the betfairtradingcommunity.com software.
If you have any questions, just get in touch!