Betfair Trading Software - The Only List You'll Ever Need
This guide will teach you all about Betfair Trading Software. Why it's essential for serious Betfair Traders!
It's a simple fact that software makes using Betfair easier. Not just to do but also to make a profit from! 
We are successful Betfair Traders with a combined 60+ years of experience, so we know what we are talking about.
Just so you know we are being unbiased and accountable, you will see no affiliate sales links here!
1. Let's start with a list of recommended Betfair Trading software - (In no particular order)
Trading Software List
Bet Angel - https://www.betangel.com/
Can be used to help automate strategies and also used to make the placing of bets easier. Bet Angel is run by Peter Webb a very successful professional Betfair Trader.
BFBotManager - https://www.bfbotmanager.com/en
An automation software that is rated top of its class. We actually ran a poll of BetfairTradingCommunity.com members and this was far and away voted the number one automation software! 
Fairbot - https://binteko.com/fairbot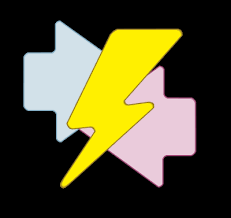 A budget option for those looking for basic automation or to make the placing of bets easier, very similar to BetAngel but a little less advanced in terms of options. Fairbot have fantastic customer service which is very helpful if you are looking to get help with Betfair Trading or automating your Betfair trades! 
Betfair Trading Community - https://betfairtradingcommunity.com/en/
A football, horses and tennis statistics software company that enables you to create and save your own trading strategy. You can choose the criteria you use for a Betfair strategy and the software will give you your Betfair Trading selections daily from that point onwards. You can even backtest your Betfair Horse Racing Trading Strategy to see if it would have been profitable at the click of a button! Essential for any serious Betfair Trader, Betfair Trading Community also offers high level training and support to traders. Betfair Trading Community has been in business for a decade now and turned thousands of unprofitable Betfair Traders into profitable ones. 
Betfair Trading Community is also run by three incredibly successful Betfair Traders who will help you personally! 
I would recommend using betfairtradingcommunity.com for strategies and training and one of the other three for placing trades or automation. Those two subscriptions alone will be worth their weight in gold! 
2. Betfair Trading on a Mac?
Betfair trading on a Mac is easy! You can even use most of the above software as well with Betfair on a mac. Fairbot and BetfairTradingCommunity.com are the sites that will work best on a Mac in terms of Betfair Software. Ryan a hugely successful Betfair Trader has used Fairbot for over a decade on his Mac! Also, he uses BetfairTradingCommunity.com with no issues.
3. Betfair Trading on an Ipad or Iphone?
The Betfair Exchange works fine on an Ipad or Iphone. All you need to do is download the Betfair Exchange app and log in as usual to Betfair. You can place bets and trades very easily but some software will not be able to be used.
Betfairtradingcommunity.com, however, works absolutely fine on an Ipad or Iphone and is a recommended aid to use to help choose what to trade on! 
4. Betfair Trading Apps?
In terms of specific apps the Betfair Exchange will be the best one to download. Most trading software requires a Windows or Mac download rather than using an app on a phone. BetfairTradingCommunity.com does not have an app but works in browser so an Iphone user could just use it in Safari with no issues whatsoever. BetfairTradingCommunity.com works great in Chrome too if you are an Android user!
5. Betfair Trading Bots and Strategies?
As stated above your three best options for trading bots would be Bet Angel, BFBotManager or Fairbot. If you want the most advanced bots go for BFBotManager, if you want the best all round package go for Bet Angel and if you want a budget option that's almost as good as the other two then go for Fairbot! 
In terms of Betfair Trading Strategies the obvious choice again is Betfair Trading Community. The fact you can create a strategy and save it is revolutionary. Being able to get your personalised selections each day from the Betfair Trading software makes this service second to none! Plus you can backtest your strategies on the horses (and soon on the football too) saving you months maybe even years of research in finding a profitable Betfair Strategy. 
6. Betfair Trading without Software?
Can I trade on the Betfair Exchange without software?
Yes, you can. If you are happy trading manually then you don't necessarily need any specific bet placing software.
However, I would recommend getting one of them.
Regarding making money from Betfair Trading, I would strongly recommend using Betfair Trading Community's service. Having a profitable Betfair Trading strategy is essentially what will make you money in the long run and you are 6.5 times more likely to be a profitable trader using BetfairTradingCommunity.com than trying to go it alone! 
7. Betfair Trading Calculator 
With the advent of the 'cash out' button (which cashes out your bet for an equal profit or loss) there isn't much need for a Betfair Trading Calculator but if you do wish to use one the Smarkets exchange have a really good free one you can use! 
https://help.smarkets.com/hc/en-gb/articles/115002171411-Hedging-calculator
So there you have it! The full guide to Betfair Trading Software - The Only List You'll Ever Need!
I hope this blog post has helped you learn about Betfair Trading Software, which ones are the best and what will help you personally with your Betfair Trading.
Good luck out there!